Welcome to the Airedale Symphony Orchestra
At the Airedale Symphony Orchestra, our mission is to inspire and enrich the lives of our members and audiences through music.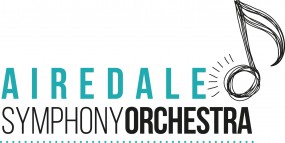 ---
Get Involved
The Airedale Symphony Orchestra is not just an orchestra; it's a thriving community of musicians, supporters, and music lovers. We welcome musicians of a high standard to join our ranks. If you're passionate about playing music, please get in touch.
Please come to our concerts, join our mailing list and consider becoming a patron or friend. Your support helps us continue to bring beautiful music to our community.
---
Subscribe to our mailing list
Please subscribe to our mailing list to stay up to date with Airedale Symphony Orchestra concert details and news.